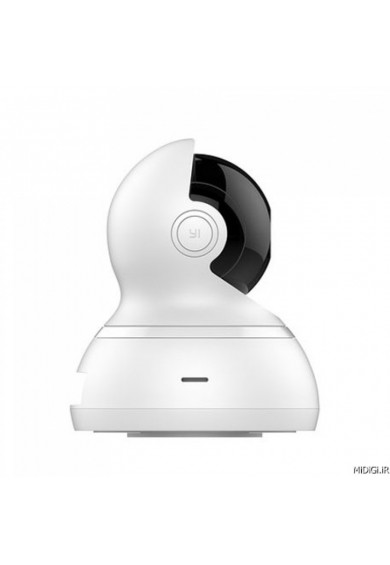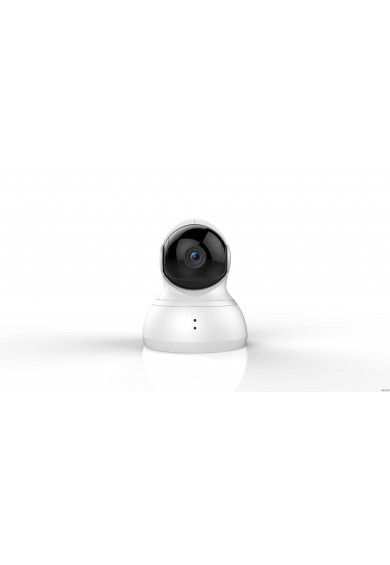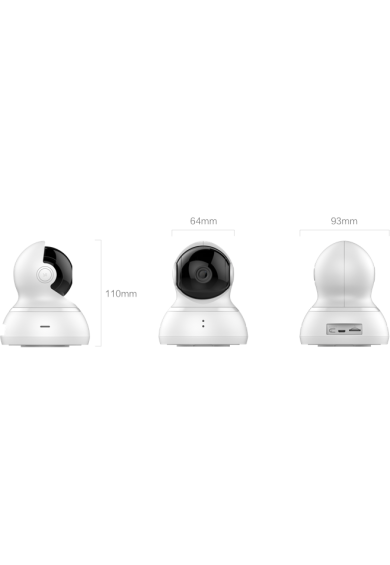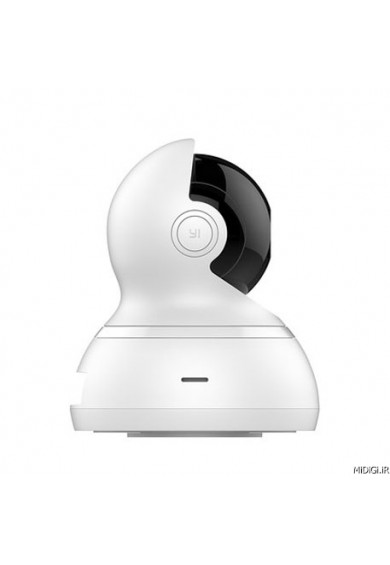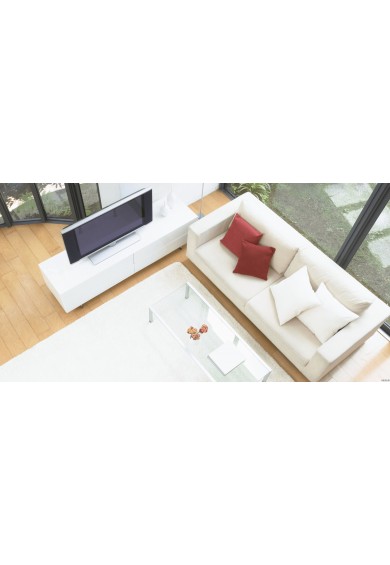 تولید کننده:
Xiaomi
کد کالا:
Xiaomi YI Dome 720p Camera Smart IP Camera 360 With Night Vision
می دیجی یک انتخاب ویژه همیشگی با گارانتی 18 ماهه
درباره محصول
نسخه ریجن گلوبال اروپا
نسخه گلوبال اروپا EU Europe
دوربین سقفی دام هوشمند 360 درجه دید در شب نسخه گلوبال 720پی می شیاومی شیائومی با امکانات فراوان
Xiaomi YI Dome Camera Smart IP Camera 720p 360 With Night Vision Global Version
PTZ Control (Pan/ Tilt/ Zoom)
Motion Tracking Auto Capture 10-second Activity Alerts
Dual Mode 2-way Audio Intercom / Hand-free Audio
720p HD 112° Wide-angle
Crystal Clear Night Vision 8 Non-invasive (940nm) Infrared Beads
ویژگی ها
YI Dome Camera
360° Complete Coverage Smart Home System
360° Complete HD Coverage
720p High-definition, 112° wide-angle advanced glass lens combined with 345° horizontal & 115° vertical rotation range create a complete 360° coverage.
Advanced night vision with 8 built-in 940nm infrared LED beads extend the viewing distance to 3 meters in pitch dark with no light pollution.
10-Second Motion Tracking Alerts
Advanced motion algorithms detect moving objects and automatically captures and tracks their movement trajectory.
Auto-Cruise and Bookmarks
Bookmark your favorite positions (up to 8) and return to them at the tap of a button. Select Auto-Cruise to survey the area 360° horizontally or cruise your bookmarks, suitable for large areas that need a quick scan (and tracks moving objects).
YI's safety hallmark Motion Detection/Tracking Algorithm accurately identifies, tracks, and records movement (and optionally sends 10-second Activity Alerts) to help you keep up with everything.
Responsive and advanced microphone featuring a built-in anti-noise for a clear 2-way Audio experience.
Intercom Mode: one party to talk and listen at a time or Hands-free Mode: both parties talk and listen freely for maximum flexibility.
Intuitive Navigation System and Viewing Capabilities
With fluid Navigation System without lifting a finger, you could check your home in 360° anytime.
Smart. Practical. Versatile.
Quick Mounting: Vertical, Wall Mount, or Ceiling. Simple and Flexible Storage Options: Local and YI Cloud (coming soon).
No subscription fee local storage
Supports Class 4 and above 4-32GB capacity. A 32GB MicroSD can hold up to 80-hour-long video with continuous or motion detected recordings.
Available soon
: YI Cloud Service for convenient cloud storage, transmission, and storage with latest and maximum security protocol.
· Weight dimension
· Height: 110mm
Top Diameter: 64mm
Base Diameter: 93mm
Weight: 230g (Net Weight)