تولید کننده:
Xiaomi
کد کالا:
Xiaomi Mi Mijia imilabs Chuangmi iMi Camera
دوربین هوشمند نظارتی آی پی چانگ می آی می میجیا شیاومی شیائومی
Xiaomi Mi Mijia imilabs Chuangmi iMi Smart IP Camera CMSXJ01E White
بدنه این دوربین از جنس فلز می باشد و از جنس محکمی می باشد . بنابر این می توانید هم در بیرون و در منزل از ان استفاده نمایید . شرکت شیائومی ماه ها برای طراحی این دوربین وقت گداشته و توانسته یه چیز متفاوت را خلق کند . لنزهای دوربین ۳۶۰ درجه شیائومی، پهنای باند بسیاری دارد؛ بسیار قابل اعتماد بوده و در مقابل شوک و خش، ایمن است. کیفیت ثبت تصاویر این دوربین بسیار بالا می باشد و می تواند تصلویر فول اچ دی را برای شما ثبت نماید . شما می توانید تصاویر را به راحتی زوم کنید و با کیفیت بالای تصاویر هیچ گونه افت کیفیت نداشته باشید .
سنسور های این دوربین بسیار قوی می باشند و می توانند کوچک ترین حرکات را تشخیص دهند . اگر حیوانی به خانه شما وارد شد و یا درب باز شد این سنسور های قدرت مند تشخیص داده و به شما اعلام می کنند .کنترل دوربین شیائومی Mijia Chuangmi Smart IP Camera بسیار ساده است . شما می توانید با استفاده از وای فای و اتصال آن به دوربین فیلم ها و تصاویر خود را مشاهده نمایید.
فرق نمی کند که این وای فای در چه دستگاهی باشد . می توانید از تلویزیون ، گوشی و یا تبلت نیز استفاده نمایید . به علاوه در مواقعی که مسیرتان طولانی است و وای فای خط نمی دهد می توانید از اینترنت استفاده نمایید . این دوربین دارای اپلیکیشن های اندرویدی و ای او اس می باشد که برای کنترل دستگاه می توانید از آن ها استفاده نمایید .
در پایین لنز این دوربین یک میکروفون تعبیه شده است که برای ضبط صداهای شما می باشد . این دوربین قادر است صداهای شما و محیط را به صورت کاملا واضح ضبط کند و هیچ گونه خش و نویز نداشته باشد . نصب دوربین نیز بسیار اسان می باشد و با استفاده از پایه و پیچ های آن می توانید به هر قسمتی که می خواهید نصب کنید . محتویات دوربین شامل یک دوربین تحت شبکه ۳۶۰ درجه MiJiaی شیائومی، یک کابل میکرو USB، یک دوشاخه USB در تلفن‌های همراه آیفون، دستیاری همانند Siri، در مایکروسافت، Cortana و در تلفن‌های همراه شیائومی، دستیار صوتی را داریم. لنز این دوربین دارای ۶ لنز قدرتمند می باشد که می تواند تصاویر را با بالاترین کیفیت برای شما ثبت کند .
با پیشرفت تکنولوژی دوربین های هوشمندی روانه بازار شدند که کارایی بسیاری در حفظ امنیت افراد داشتند . در این دوربین یک فیلتر دید در شب به کار رفته است که می توانید تصاویر و فیلم هایی با کیفیت حتی در شب ثبت کنید و دیگر نگران این که در شب امنیت دوربین تضعیف می شود نباشید .
کنترل دوربین شیائومی Mijia Chuangmi Smart IP Camera بسیار ساده است . شما می توانید با استفاده از وای فای و اتصال آن به دوربین فیلم ها و تصاویر خود را مشاهده نمایید . فرق نمی کند که این وای فای در چه دستگاهی باشد . می توانید از تلویزیون شیائومی ، گوشی و یا تبلت نیز استفاده نمایید . به علاوه در مواقعی که مسیرتان طولانی است و وای فای خط نمی دهد می توانید از اینترنت استفاده نمایید . این دوربین دارای اپلیکیشن های اندرویدی و ای او اس می باشد که برای کنترل دستگاه می توانید از آن ها استفاده نمایید . شما کافی است این اپلیکیشن هارا نصب کرده و با وای فای به دوربین وصل شوید و تمام .
ویژگی های کلی دوربین چند منظوره هوشمند Mi Mijia imilabs Chuangmi iMi شیائومی
پشتیبانی از حافظه MicroSD تا ۶۴GB
امکان اتصال به روتر های شیائومی
ذخیره و ارسال تصاویر HD | 720p و در سری 1080 با کیفیت 1080پی
زاویه دید معادل ۱۲۰ درجه
فاقد چرخش ۳۶۰ درجه
انتقال صدای ۲ طرفه مجهز به اسپیکر و میکروفن
مشاهده تصاویر به صورت زنده هنگام کار با برنامه های دیگر
دارای ۶ چراغ مادون قرمز دید در شب با قابلیت دید تا ۹ متر
امکان تنظیم برنامه مشخص جهت خاموش شدن به صورت اتوماتیک
ارسال نوتیفیکیشن های مربوط به سنسور تشخیص حرکت بر روی گوشی
Guardian of your house
Perfect camera for home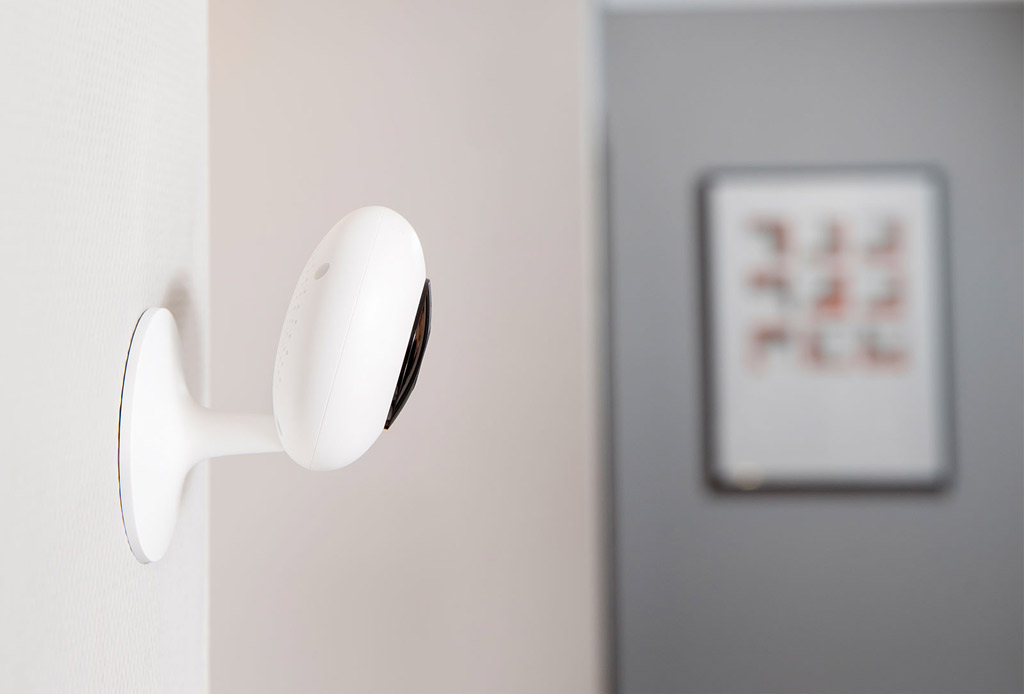 No matter where you are, while you have the network connection on your device you will be able to see all the clear picture of your house through the smart camera
Attractive design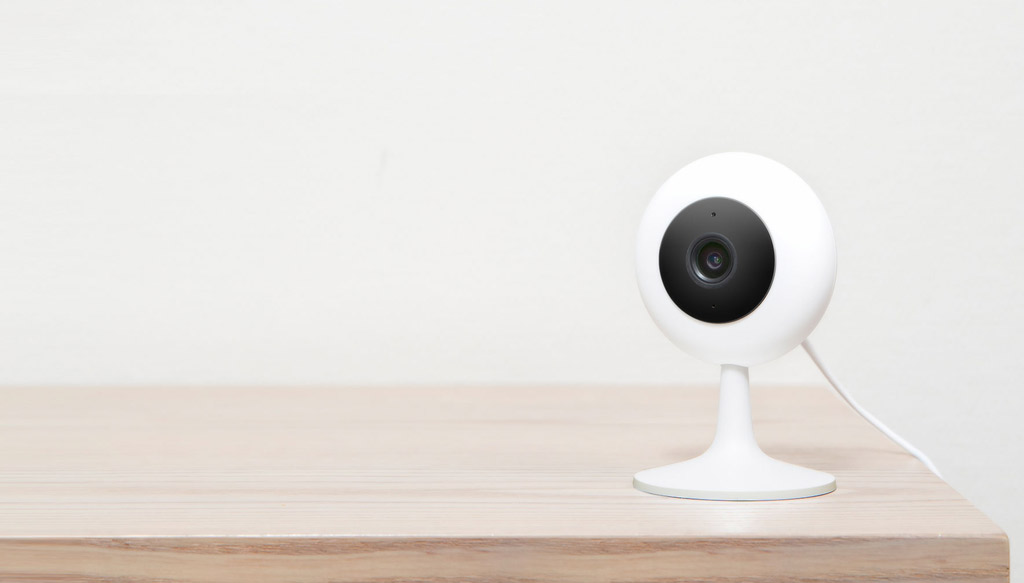 The construction of camera is simple, without any spare parts. Durable material with skin-friendly texture will protect camera from any scratches even if the naughty child will play with it
Flexible and compact
Tiny weight only 65g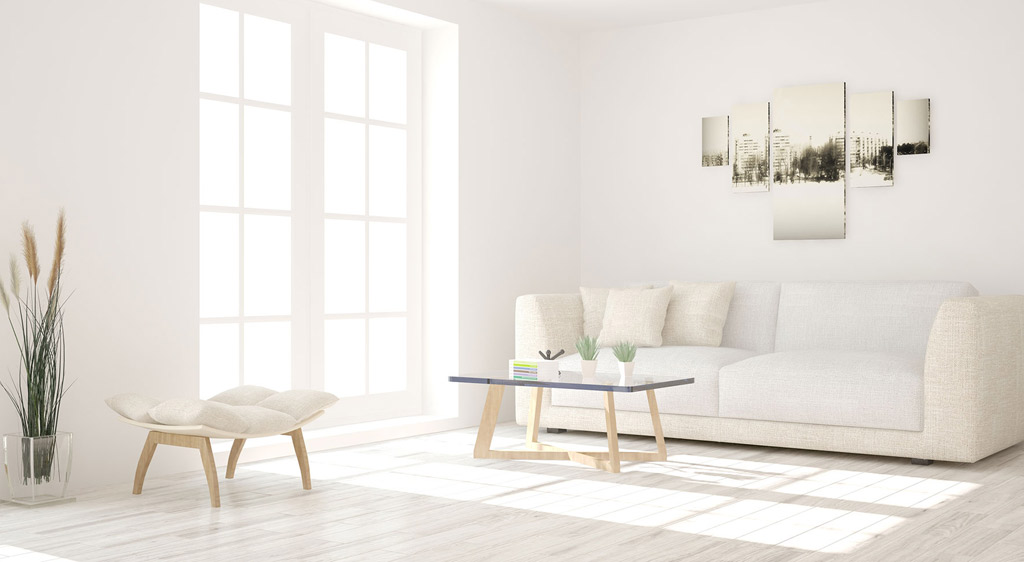 Compact design, round body makes it easy to place it wherever you want. Small weight about 65 grams — approximately like the weight of egg. With it round base camera becomes more stable and convenient to put it everywhere. For placing the camera on the wall there is a special adhesive double-sided tape
Real and qualitative image
720p resolution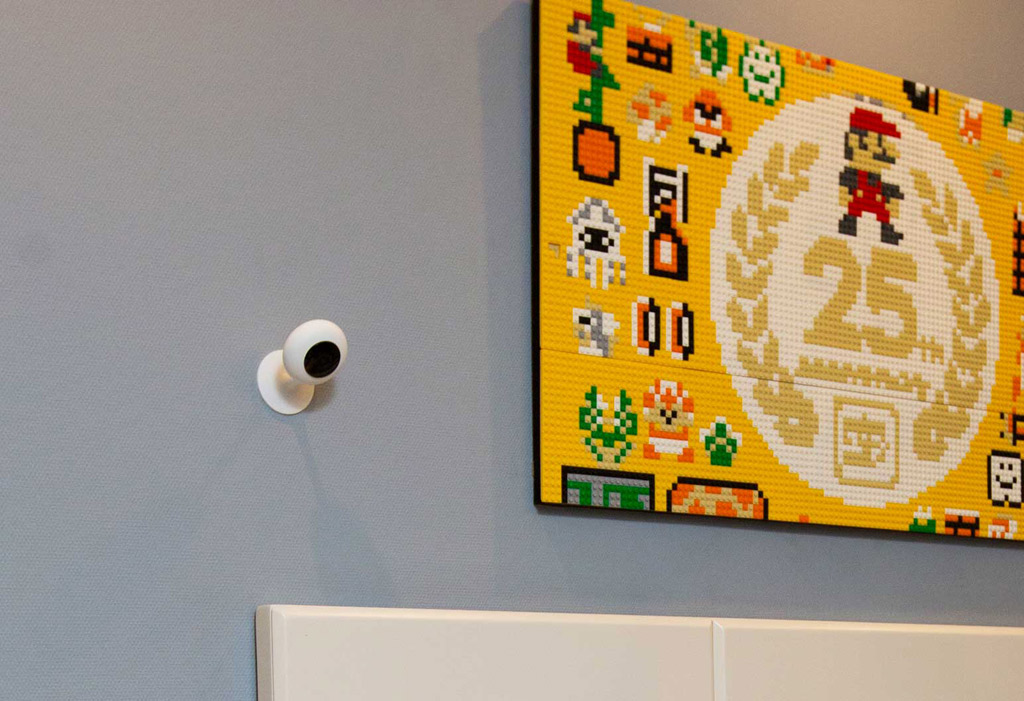 High-definition perspective combined with image distortion correction provides truly and original appearance of the scene. Camera has wide angle of view (about 120 degrees) gives you more open view and allows you to see more fully
Motion detection
Do not miss any trouble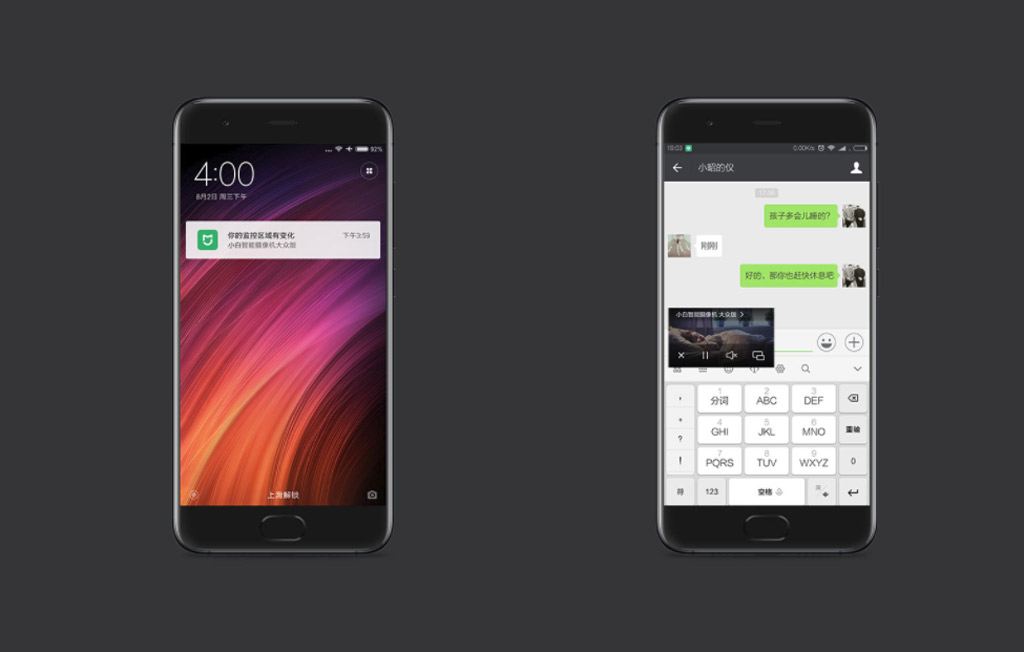 Through the special application customize the alarm period and get the warning notifications on your smartphone if the camera detects some dynamic changes. Moreover you can compare two actions like watching your house and play on your smartphone. Small window in the corner of the screen will show you the real situation at your house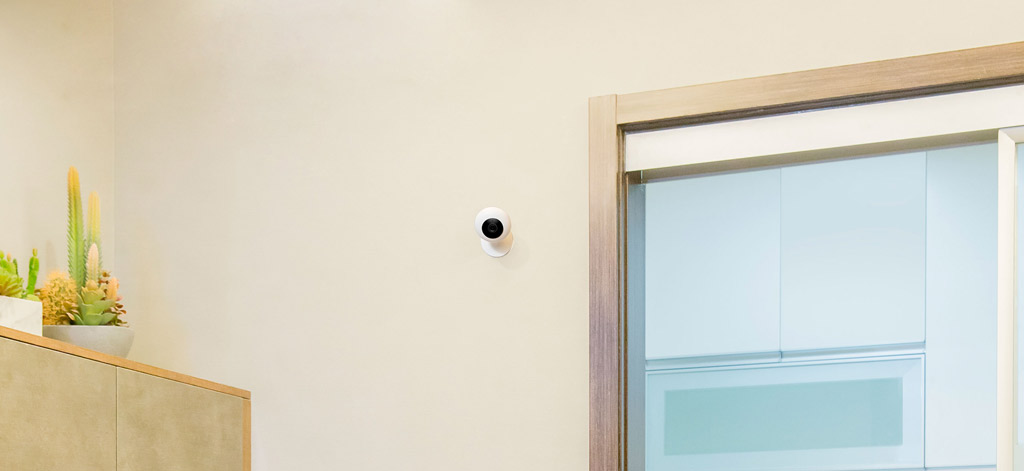 Also camera can work in standby mode. To activate it just turn on the sleep mode in Mijia App and camera will stop working
Not only the IP camera
Use it as an intercom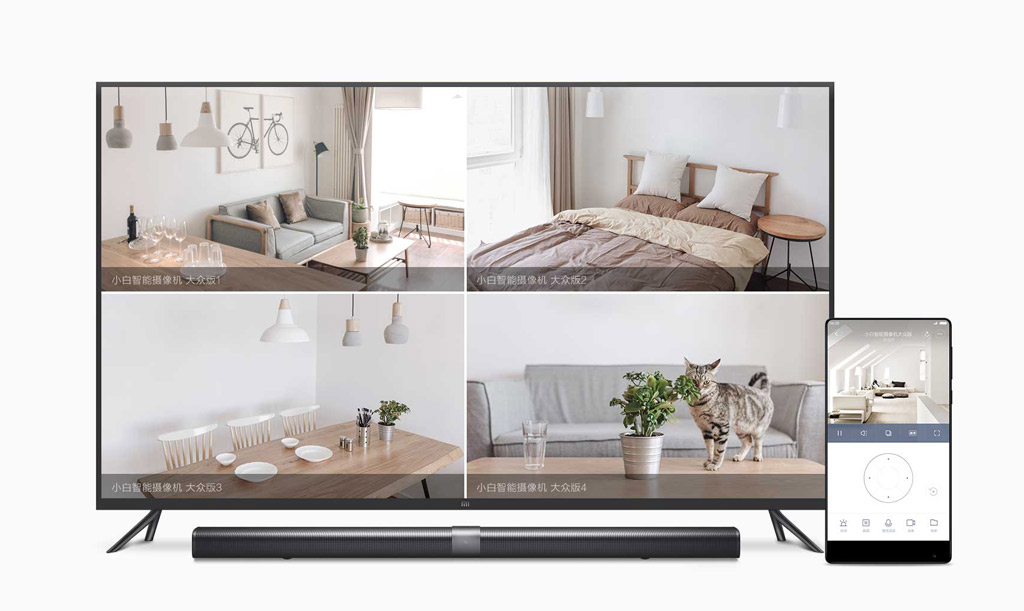 Camera easily synch with your smartphone with MiJia App. It supports Android 4.4 and iOS 8 versions of operation system. Via the application open the operation interface, hold on the talk bottom and you will have a two way intercom. Built in microphone and speaker will provide a qualitative sound and everyone will hear you properly too. You will be able talk with your child or to see what your pet is doing at the same moment while waiting you from work
Support multi-device view
Micro SD up to 64GB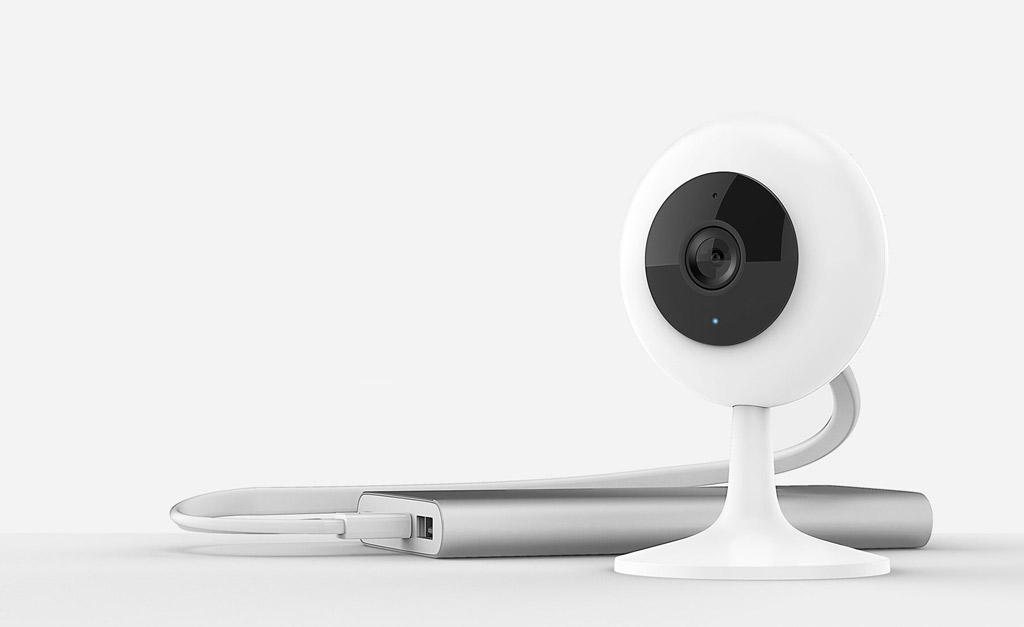 This camera supports synchronization with the smartphones, tablets or even with TV. No matter where you are can take a look at your house from every place and get the real-time view. To save copies of video or playback the certain moment of record use the memory card. Camera supports Micro SD card up to 64GB or with an application you can set up the cloud space back up for storaging the video
Super Infrared night vision
6850 NM infrared light
The night vision view with the rate of 9 meters provides the qualitative image and you will see everything what is going on in your house

Xiaomi Mijia Chuangmi Smart IP Camera
IMI Security Xiaomi Wireless WiFi Baby Camera Monitor HD 1080P-720P Indoor Security Home Surveillance Smart Webcam 2Way Audio Night Vision Motion Detection with iOS, Android App for Baby Pet Elder
720p Full HD Image Night Vision Detailed HD resolution video 1280x720p resolution, 100.4° wideangle lens to produce bright and crystal clear images.IMI wifi camera provides complete surveillance coverage in highdefinition and protect your house 247. Nothing gets left in the dark. Advanced night vision with 6 builtin LEDs IR lights make night vision extend the viewing distance to 27 feet in pitch dark without light pollution, thus protect your baby or pet from disturbance of LED glare.
Motion Detection TwoWay Audio Motion activated recording and alerts ensure that you never miss another moment when you are away. Talk to your loved ones with a builtin antinoise filter for a clear 2way audio experience wherever you are. With responsive and advanced microphone with a builtin mic and speaker, you can watch and listen what's happening in the house or have a realtime communication with your family. Right choice for you to use this wifi IP camera as babypetelder monitor.
Flexible Placement Remote Control The IMI WiFi smart camera with round base is more stable and easy to place,plus a strong doublesided adhesive can be fixed,it is very easy to use in any direction for optimal view.This security camera detects soundmotion and pushes alert notifications to your phone. The unique sound detection helps you better notice baby crying. Support remote control and monitor on Android and iOS phones.
Multiple Storage Options MutiUsers Sharing Local storage supports up to 64GB Micro SD card not included, and supports binding millet router builtin a hard drive. Even encrypted secure Cloud serviceNAS is also supported Works with 2.4GHz WiFi networks only. Choose the best storage option for yourself. Receive sound information and talk through Mi Home App in real time. Oneclick sharing. Sharing all the excellent moment and good time with your friends and families.
Product description
Size Webcam 720P - 1080
IMI Panoramic IP Camera.Ideal for Home Indoor Surveillance.
Product Features
Panoramic Lens
Constant 360°surveillance; captures everything in the field of view.Resolution with genuine color by H.264 compression format.
Twoway Audio Communication
With the builtin speakers and microphone, you can conduct Twoway communications.
Motion Detection Intelligent Alerts
Alarm will be triggered when motions are detected and realtime notification will be sent to your smart phone or tablet.
Remote Monitoring
Whenever and wherever if you are connected to the internet, remote monitoring is ready for you via smart phones.
Powerful Mobile Application
Enable full control of cameras and puts HD experience at your finger tip.
Specification
Resolution 1 million pixels, 1280 x 720 720P
Memory Stored in local sd cardnot included,binding millet router and Cloud serviceNASfor Cloud space backup
Video Playback Mode Mobile phone client or cloud service
Audio Input Output Input builtin microphone ; Output builtin speaker
Builtin Lens 3.6 MM
Night Vision of Infrared Light LED lamp night vision 9 meters, IRCUT automatic switching
Supports Multiple Protocols TCPUDP, IP, HTTP,DHCP, DDNS, UPNP, NTP
Wireless Network WiFi 2.4Ghz IEEE802.11bgn
Motion Detection Support
Alarm Action Mobile phone client push
Firmware Upgrade Upgraded remotely via network
User Settings Share up to 5 users
Power Port DC 5V
Working Temperature 10°C~ 40°C
Working Environment Indoor
Advance Event Management Triggered by motion, notifications broadcast to APP
Package Including
1 x IMI IP Camera
1 x Power adapter with a Micro USB cable
1 x User manual
Manufacturer Xiaomi
Model Chuangmi imilabs imi
Type MiJia Smart IP Camera
Weight 64.8g
Product Size 70×50×50 mm 2.76×1.97×1.97 inches
Shape Spherical Camera
Network Wireless WiFi IEEE 802.11 bgn 2.4GHz
Compatibility Android 4.4 iOS 8
Micro SD card 64GB
Resolution 1280×720
Features Interphone
Night Vision
Remote Control
Power Supply 5V 1A
Working Temperature 10°C ~ 50°C
Package Contents Package Contents 1 x Chuangmi IP Camera, 1 x Power Cord 1 x Power Adapter 1 x Doublesided tape 1 x User Manual
Colors White
Xiaomi,Mi,Mijia,imilabs,Chuangmi,iMi,720,1080p,HD,Full,HD,Monitor,Smart,WiFi,IP,Security
,Wireless,Camera,Baby,Camera,White,Indoor,Security
,Home,Surveillance,Smart,Webcam
,2Way,Audio,Night,Vision,Motion,Detection
,iOS,Android,App,Baby,Cry,Pet,Elder
دوربین,هوشمند,بیسیم,نظارتی,آی,پی,وایفای,ایپی,چانگ,می,آی,می,میجیا,
شیاومی,شیائومی,صدا,دو,طرفه,مجهز,اسپیکر,میکروفن,دید,در,شب,
نایت,ویژن,سنسور,گریه,کودک,صدای,بچه,دوربین,وبکم,خانه,